PRIVACY POLICY
of "AMORE Connecting Singles"
PROCESSING OF PERSONAL DATA AND RELATED PURPOSES
This information concerns the personal data entered by the user upon registration to the site, those derived from his visits and navigation on the same and those subsequently provided by him to activate and use the services offered by JUST 77 Ltd, owner of the site www.amoreagency.com and www.agenziaamore.it.
The personal data that the user is asked to provide are optional. It is however understood that the absence of data and authorization for such a related processing in accordance with the Latvian Law, involves the non-registration and the consequent inability to receive services provided by JUST 77 Ltd
Your personal information will be used by Just 77 Ltd. or foreign partners in the respect of the principles of privacy protection, established by the Latvian Law and other applicable standards. In accordance with that legislation JUST 77 Ltd subjects the personal information of users to all the treatment operations (collection, registration, organizing, storage, processing, editing, selection, extraction, comparison, use, and interconnection) useful to provide the required services, using manual, computer and telematics, for JUST 77 Ltd or its technologic or foreign partners.
In any case, the treatment of data is strictly related to the purposes listed below, however, to ensure the security and confidentiality of data, further to be managed and protected in the risky access areas. Only the administrators and www.amoreagency.com www.agenziaamore.it. can access the members' data.
The purpose of personal data processing is as follows:
1- deliver the services of the site and check the quality;
2- provide information and / or send notifications regarding the service;
3- meet marketing needs by periodic commercial communications;
4- market and statistic research;
5- verify the degree of customer satisfaction;
6- provide eventual accounting and fiscal observations;
7- trace alleged offenders (JUST 77 Ltd will use the data in its possession at the request of the competent authorities to defend itself from third parties or, in general, to protect its interests);
8- for the purposes referred to the points 1,2,3,4,5, the necessary data for any type of treatment, may be provided by JUST 77 Ltd to third parties, such as technologic partners, service and telecommunication marketing providers and other subjects that JUST 77 Ltd will consider it appropriate to carry out its commercial activities. The treatment methods consist of collection, registration, organizing and processing of data, for the purposes listed above, in a mostly computerized form.
In addition to the data the user expressly confers, may be other data deriving from its site navigation. In particular, JUST 77 Ltd registers the type of browser (e.g. Internet Explorer, Mozilla), operating system (e.g. Windows, Macintosh) and the source URL and host of the visitor. Data can be used individually and / or jointly and anonymously for statistical analysis of site use.
TYPES OF TREATMENT
The personal data processing is performed manually, on computer and electronically with strictly logics related to the above and in order to ensure the safety and privacy. All precautions have been taken on our databases to guarantee the member's information security. Only our empowered persons are able to access personal information, only if necessary.
The e-mail address is mandatory required for users at the time of registration and it will not be visible to other users, but will be used exclusively by JUST 77 Ltd and its partners, for the described above purposes.
"AMORE Connecting Singles" or JUST 77 Ltd does not authorize the inclusion of sensitive data as defined by the Decree. 196/2003 art. 4, letter d:
"By sensitive data it is meant the personal data that could reveal racial or ethnic origin, religious, philosophical or other beliefs, political opinions, membership of parties, unions, associations or religious organizations, philosophical or political, as well as personal data disclosing health and sex life".
In case the user, violating the ban, has to enter this type of data, the data controller does not accept any liability with regard to their possible spread and the damage caused by this.
JUST 77 Ltd communicates also that, at all times, and according to Art. 7, Law. 196/2003, in case of any modifications, the user will be able to:
a- exercise its rights on their personal data by sending an e-mail to info@agenziaamore.it and ask any questions about the purpose of their treatment;
b- request to modify, correct, integrate and delete, under its own responsibility the data entered in his own profile registration website, by sending an e-mail to info@agenziaamore.it;
c- decide to cancel his own registration to the site at any time by sending an e-mail to info@agenziaamore.it, receiving an answer within two working days;
OWNER AND RESPONSIBLE PERSON FOR TREATMENT
The owner and responsible for treatment is considered to be the company JUST 77 Ltd, owner of the service www.amoreagency.com and www.agenziaamore.it services, with legal headquarters in Riga, Latvia
In case of non-acceptance of such conditions, the user will not be able to register on the site.
In case of subsequent opposition, the "AMORE Connecting Singles"
services would no longer be paid out and the affected user card will be permanently removed.
The subscriber declares to have read and agreed to the provisions under this Policy.
JUST 77 Ltd, Riga, Latvia
Promoters
Your personal assistant!
Our agency have selected in Italy, Spain, France or Germany and in other countries some independent promoters to help us meet each of you, interested in
in meeting your soulmate in Ukraine, Moldova, Belarus and Latvia. After being subscribed for free, there will be given to you the phone number of ...
Details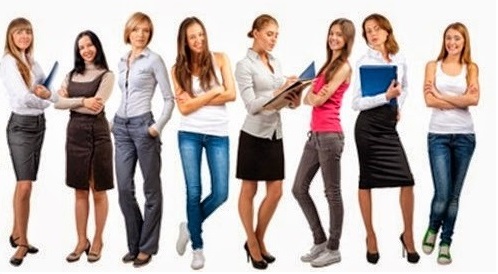 CONQUER YOUR GIRL
A gift for the heart!
Amore Agency have recently purchased many intimate articles of
famous Italian brands
and not only to associate the purchase of our Standard subscription by 12 girls.
We will make as a gift, an intimate article to the girl selected by you only when you will contact the girl through our staff and she will accept your attention
...
Details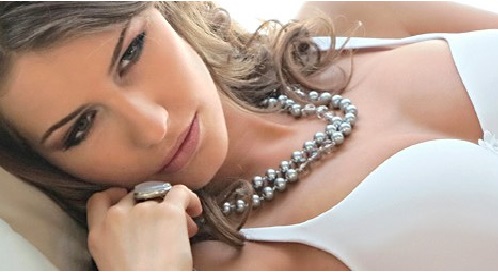 GUARANTEES FOR REGISTERED MEMBERS
choose the best to find love!
Contact us Immediately
every day, every week, we are working for you